The SPaRo 6™ luminaire is an LED high bay designed to replace HID and Fluorescent fixtures in warehouses, factories, machine shops, arenas, gymnasiums, big box retail, convention halls, etc. The SPaRo 6™ features and accessories provide highly efficient low glare lighting, extreme power savings, along with low installation and maintenance costs. The sleek profile, flexible design features, and simple mounting process make the SPaRo 6™ a perfect choice for architects, engineers, contractors and end users.
Affordable
From static low wattage through wireless controllable high wattage. Enjoy fast ROI.
Customizable
Available in lensed, open, narrow or wide, with or without wireless controls, and a complement of accessories.
Fast Installation
Out of the box and into action! Available with power cord and premium aircraft suspension cables.
Powder coated steel driver channel and end caps are flanked by two extruded aluminum optical channels. Multi bend formation reinforces rigidity along with small footprint makes for a very robust and lightweight fixture. LED modules are secured to an extruded aluminum thermally engineered base which also serves as a support for optional slide in PMMA diffuse lensing. Specular reflector engineered for hybrid narrow/general distribution with open modules is available. Electronics are contained within a slide fit cover that is fastened with white rivets that are removable by hand. A quick wire splice plate is located on the back of the housing to provide easy access to electrical connections. Openings are available for aircraft cable toggles or "V" hook suspension. Zinc coated wire guards are available as an accessory,
For Canada SPaRo 6™ includes patent pending iNFiNi DRiVE™ 120/347V with 0-10V DC dimming.
For USA , SPaRo 6™ includes 120/277V driver with 0-10V DC dimming.
3/16 AWG STW White 7FT power cord with pre-mounted strain relief and disconnect plug.
SPaRo 6™ luminaires offer 130+ Lumens/Watt; CRI > 80; THD < 10%; PF > 99. Projected life beyond 100,000 hours. LED modules and drivers are offered with a standard 5-year warranty based on performance under normal conditions. (consult warranty for details)
Patented iQuick Plug & Play™ dimming occupancy sensors are available for maximum power savings. Lenses or Wireguards are available and suitable for fixture protection in areas where the fixtures will be subject to impact.
7ft Premium tool-less adjustable aircraft suspension cable sets are provided standard. V-hooks are available upon request.
NOTE: Safety chain by others is recommended for applications that may subject the fixture to possible impact.
The SPaRo 6™ is cCSAus listed for damp locations and -40°C to +40°C ambient environments. (for warmer ambient temperatures consult J2 Light).  RoHS compliant.  LED modules comply with IESNA LM-79 and LM-80 standards.
NOTE: Specifications subject to change without notice.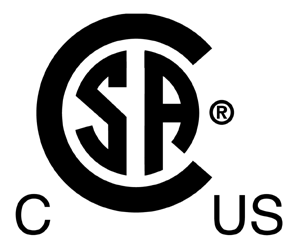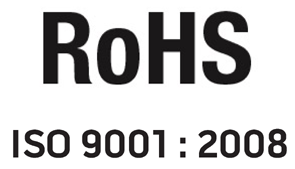 | | | | | |
| --- | --- | --- | --- | --- |
| FAMILY SERIES | LUMENS | TYPE | DRIVER | VOLTAGE |
| S6 = SPaRo 6™ | 14K = 14000 | O = OPEN | BLANK = 0-10V | 1 = 120/277V |
| | 16K = 16000 | N = NARROW | B =SMART BLU™ | C = 120/347V |
| | 22K = 22000 | L = LENSED | | |
| | 24K = 24000 | | | |
| | 29K = 29000 | | | |
| | 32K = 32000 | | | |
| | 48K = 48000 | | | |
| | |
| --- | --- |
| C | iQuick Plug & Play ON/OFF High Bay Sensor (tool-less twistlock) |
| CX | iQuick Plug & Play DIMMING High Bay Sensor (tool-less twistlock) |
| 14L | Diffuse Lens for 14000 Lumen Model |
| 22L | Diffuse Lens for 22000 Lumen Model |
| 29L | Diffuse Lens for 29000 Lumen Model |
| | | | | | | | |
| --- | --- | --- | --- | --- | --- | --- | --- |
| OPTICS | MODELS | WATTS | VOLTAGE | LUMENS | LPW | SIZE | MAX AMBIENT |
| LENSED WIDE | S611KL | 75 | 120 to 347V | 11000 | 145 | 560 x 300 x 64MM | 50C |
| LENSED WIDE | S614KL | 107 | 120 to 347V | 14000 | 131 | 560 x 300 x 64MM | 50C |
| LENSED WIDE | S622KL | 160 | 120 to 347V | 22000 | 138 | 560 x 300 x 64MM | 40C |
| LENSED WIDE | S622KL | 160 | 120 to 347V | 22000 | 138 | 750 x 300 x 64MM | 50C |
| LENSED WIDE | S629KL | 214 | 120 to 347V | 29000 | 136 | 900 x 300 x 64MM | 50C |
| OPEN WIDE | S612KO | 75 | 120 to 347V | 12000 | 160 | 560 x 300 x 64MM | 50C |
| OPEN WIDE | S616KO | 107 | 120 to 347V | 16000 | 150 | 560 x 300 x 64MM | 50C |
| OPEN WIDE | S624KO | 160 | 120 to 347V | 24000 | 150 | 560 x 300 x 64MM | 40C |
| OPEN WIDE | S624KO | 160 | 120 to 347V | 24000 | 150 | 750 x 300 x 64MM | 50C |
| OPEN WIDE | S632KO | 214 | 120 to 347V | 32000 | 150 | 900 x 300 x 64MM | 50C |
| OPEN WIDE | S648KO | 320 | 120 to 347V | 46000 | 144 | 1800 x 300 x 64MM | 50C |
| OPEN GENERAL | S612KN | 75 | 120 to 347V | 12000 | 160 | 560 x 300 x 64MM | 50C |
| OPEN GENERAL | S616KN | 107 | 120 to 347V | 16000 | 150 | 560 x 300 x 64MM | 50C |
| OPEN GENERAL | S624KN | 160 | 120 to 347V | 24000 | 150 | 560 x 300 x 64MM | 40C |
| OPEN GENERAL | S624KN | 160 | 120 to 347V | 24000 | 150 | 750 x 300 x 64MM | 50C |
| OPEN GENERAL | S632KN | 214 | 120 to 347V | 32000 | 150 | 900 x 300 x 64MM | 50C |
| OPEN GENERAL | S632KN | 320 | 120 to 347V | 48000 | 150 | 1800 x 300 x 64MM | 50C |