The WaFeR™ troffer retrofit kit luminaire is designed to retrofit fluorescent lay-in T-Bar grid troffers. Suitable for commercial, institutional, and retail applications. The WaFeR™ features provide highly efficient low glare lighting, extreme power savings, along with low installation and maintenance costs. The sleek profile, flexible design features, and simple mounting process make the WaFeR™ a perfect choice for schools, offices, and many other commercial and retail applications.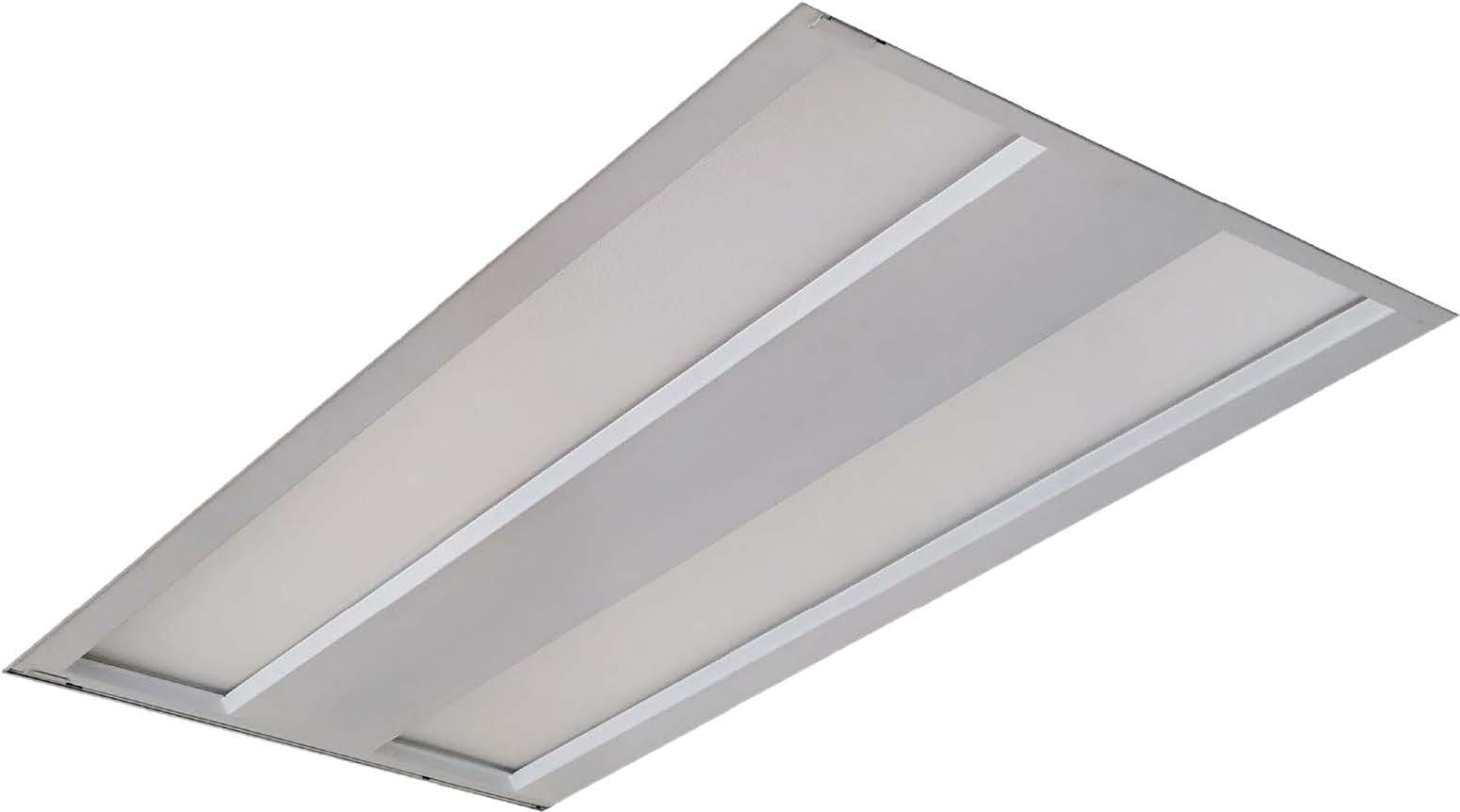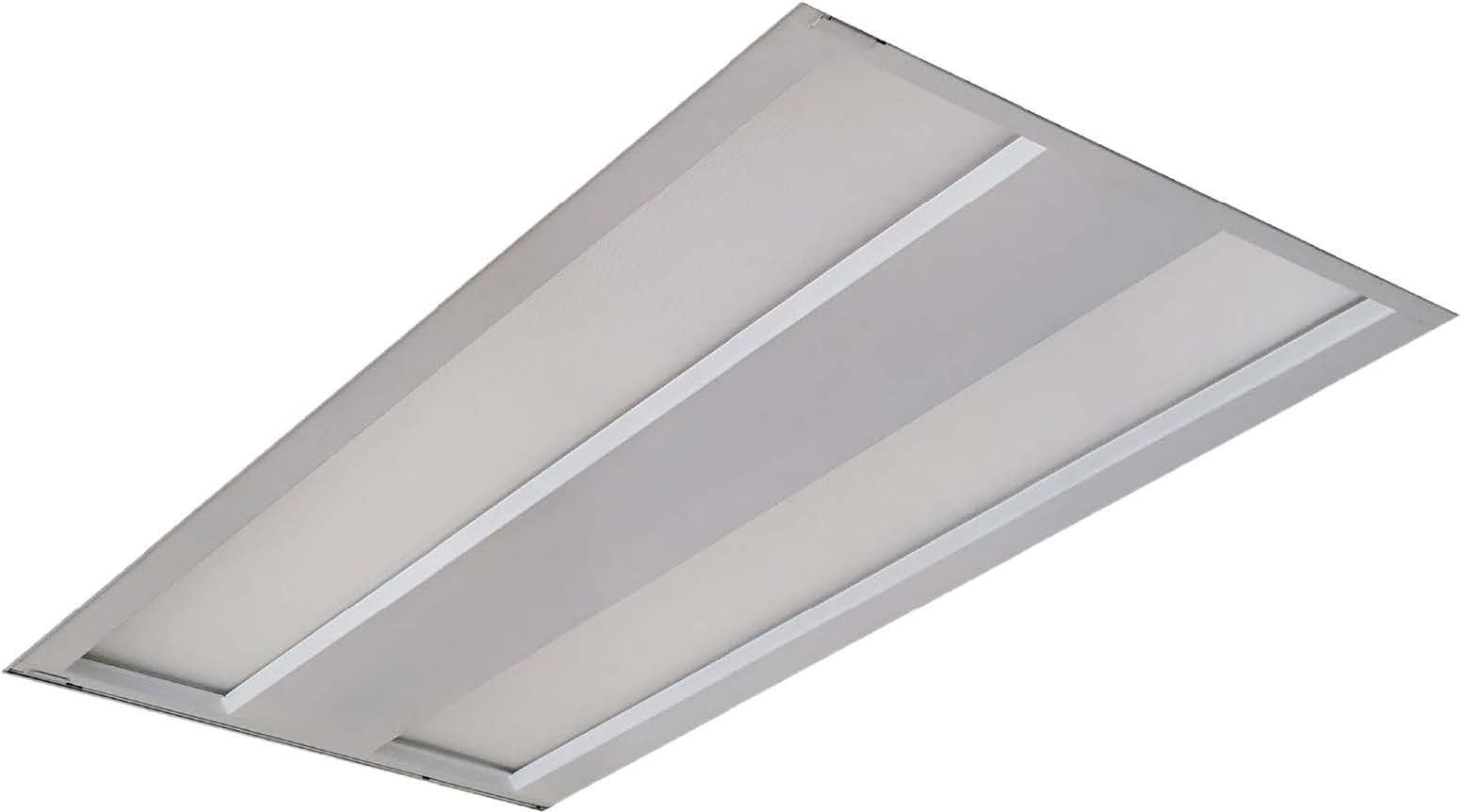 Affordable Quality
Choose the WaFeR™ as a refreshing LED alternative to your old troffer fluorescent fixture or the ubiquitous flat panel style LED luminaire. The modern WaFeR™ design is the smart choice for your application!
Simple Install
Patent pending "LIFT RAIL" system provides a quick and easy installation. Low cost of ownership means fast ROI.
Controllable via Smartphone
Order with SMART BLUTM technology and choose the color of white you want at the brightness level you need and much more.
Punched and formed sheet steel reinforced frame with robust side frames. Hinge bolts with stops are mounted in threaded brass barrel inserts on the LED housing body to fit into two lift rails with locking guide slots that fit under the existing luminaire. WaFeR™ latch housing is fully hidden behind T-Bar on two opposing sides providing the seamless aesthetic of a new fixture. Post painted powder coat white finish. Lift rails may be screwed to T-Bar if necessary and LED housing includessafety aircraft cable. Driver platform is secured to side of LED housing. LED modules arefastened via rivets.
Two hinged LED optical housings are provided with plug-in receptacles that sit atop the frame.
WaFeR™ luminaires offer high efficacy >150lmW; CRI >80; THD <10%; PF >99. Projected life beyond 100,000 hours. LED modules and drivers are offered with a standard 5‐year warranty based on performance under normal conditions (consult warranty for details).
The WaFeR™ troffer retrofit kit is suitable for 2x4, 2x2, and 1x4 ceiling grids. Consult factory for application in other ceiling grid dimensions.
For Canada, WaFeR™includes 120/347V
For USA, WaFeR™includes 120/277V
BLU Ecosystem™compliant
The WaFeR™ is cCSAus listed for damp locations. RoHS compliant. LED modules comply with IESNA LM-79 & LM-80 standards.
NOTE: Specifications subject to change without notice.
| | | |
| --- | --- | --- |
| FAMILY SERIES | SIZE | SENSOR |
| W -WaFeR | 14 = 1 x 4 | M -MiNi-PIR |
| | 22 = 2 x 2 | 35 = 3500 |
| | 24 = 2 x 4 | 4 = 4000 |
| | | T = 2700 - 6500 |
| | | |